These kids need your help but they're not helpless.
My role: ideation & creative direction. 2015.



This was such a beautiful project to work on. It all started with the request from Dubai Cares to develop their yearly fundraising campaign, but it became something much more
meaningful. Something that didn't just raise millions of dirhams in donations but also helped change the perception of children in developing countries. Next to that, it was a masterclass in integration of offline and online media, with press, outdoor, radio, in-mall activations, YouTube tutorials and an Instagram activation working hand in hand to create something truly groundbreaking in the Dubai NGO landscape. Take a look at the case study below for the bigger picture. The tutorials and images were shot in Tanzania and Sri Lanka.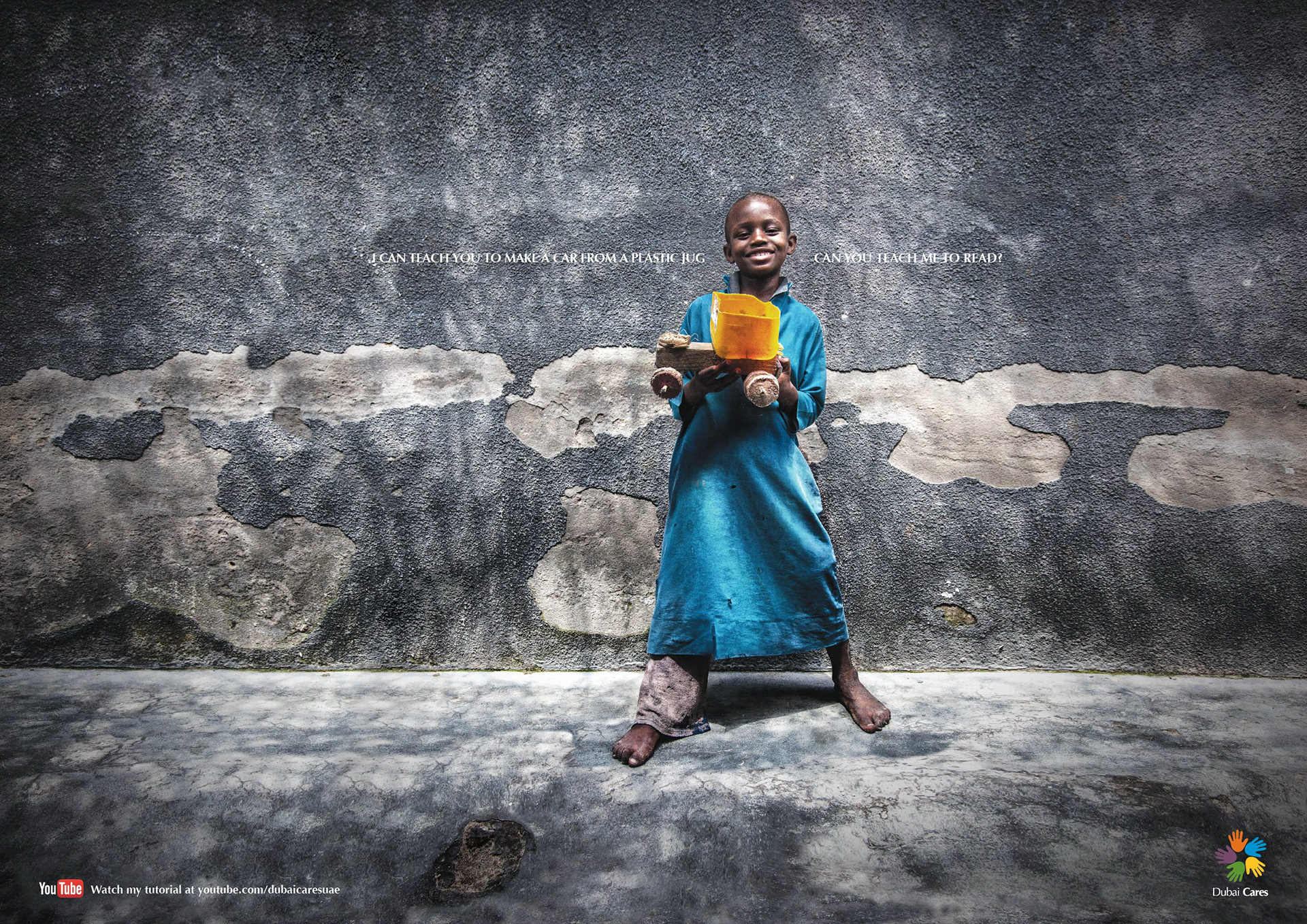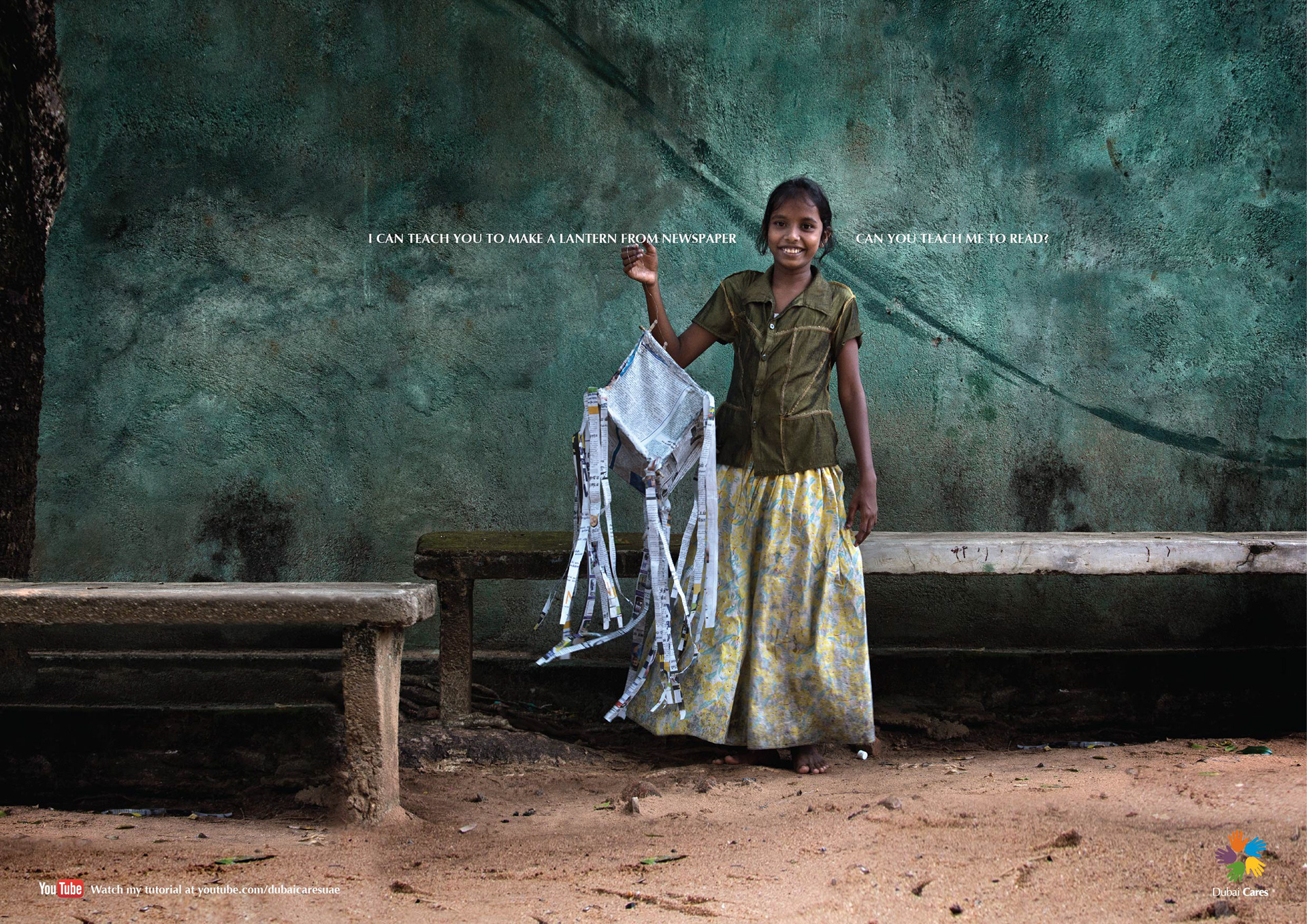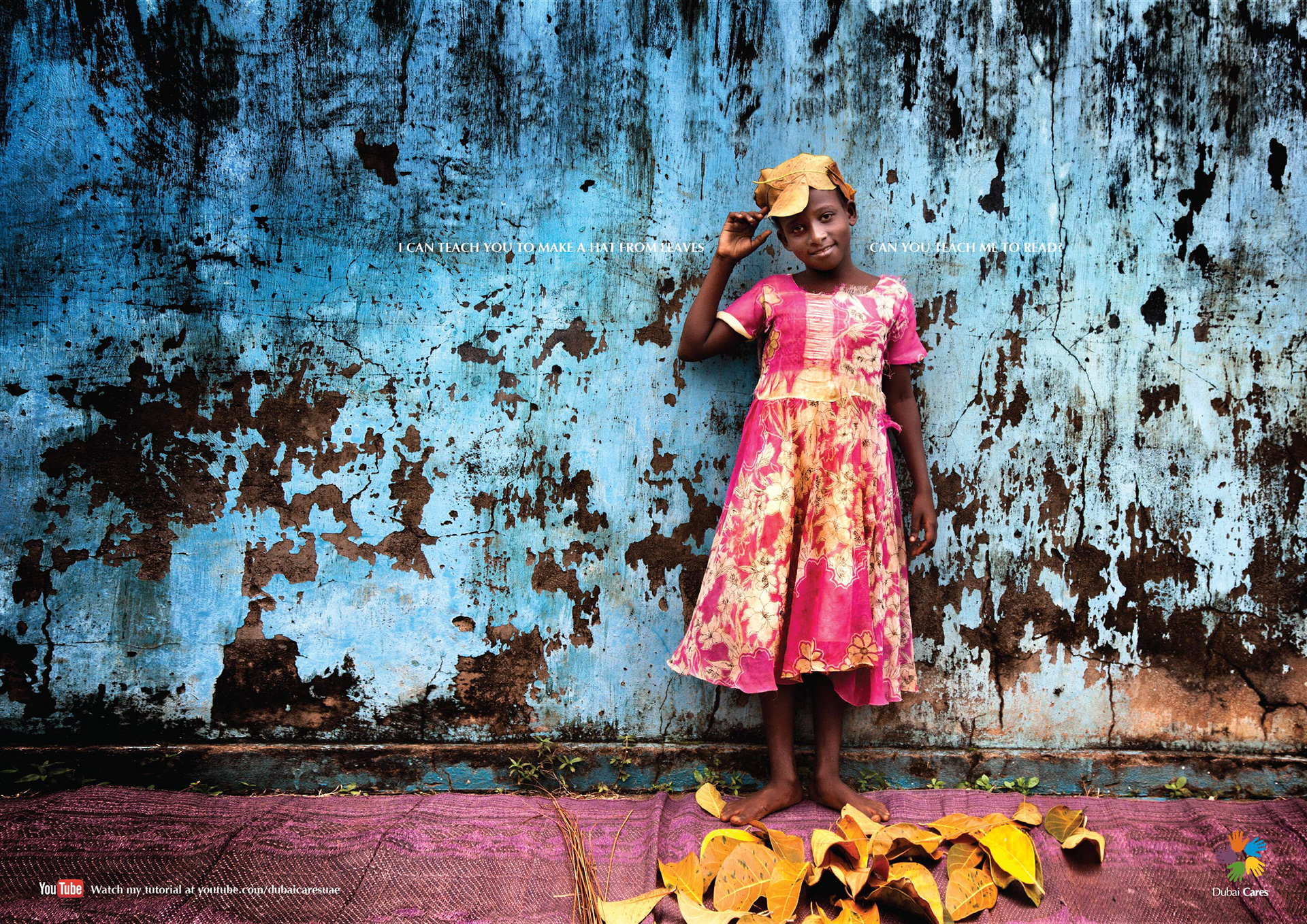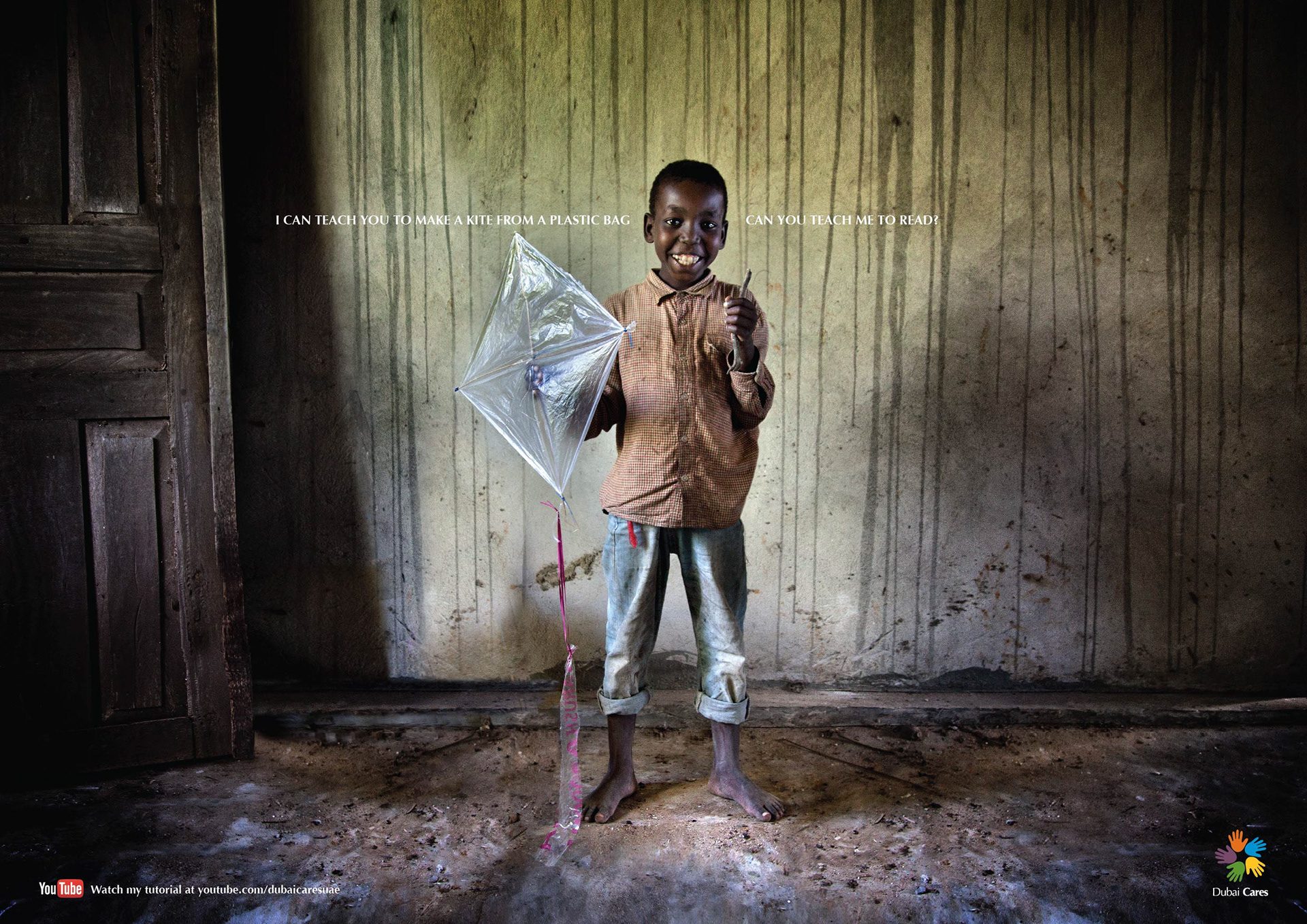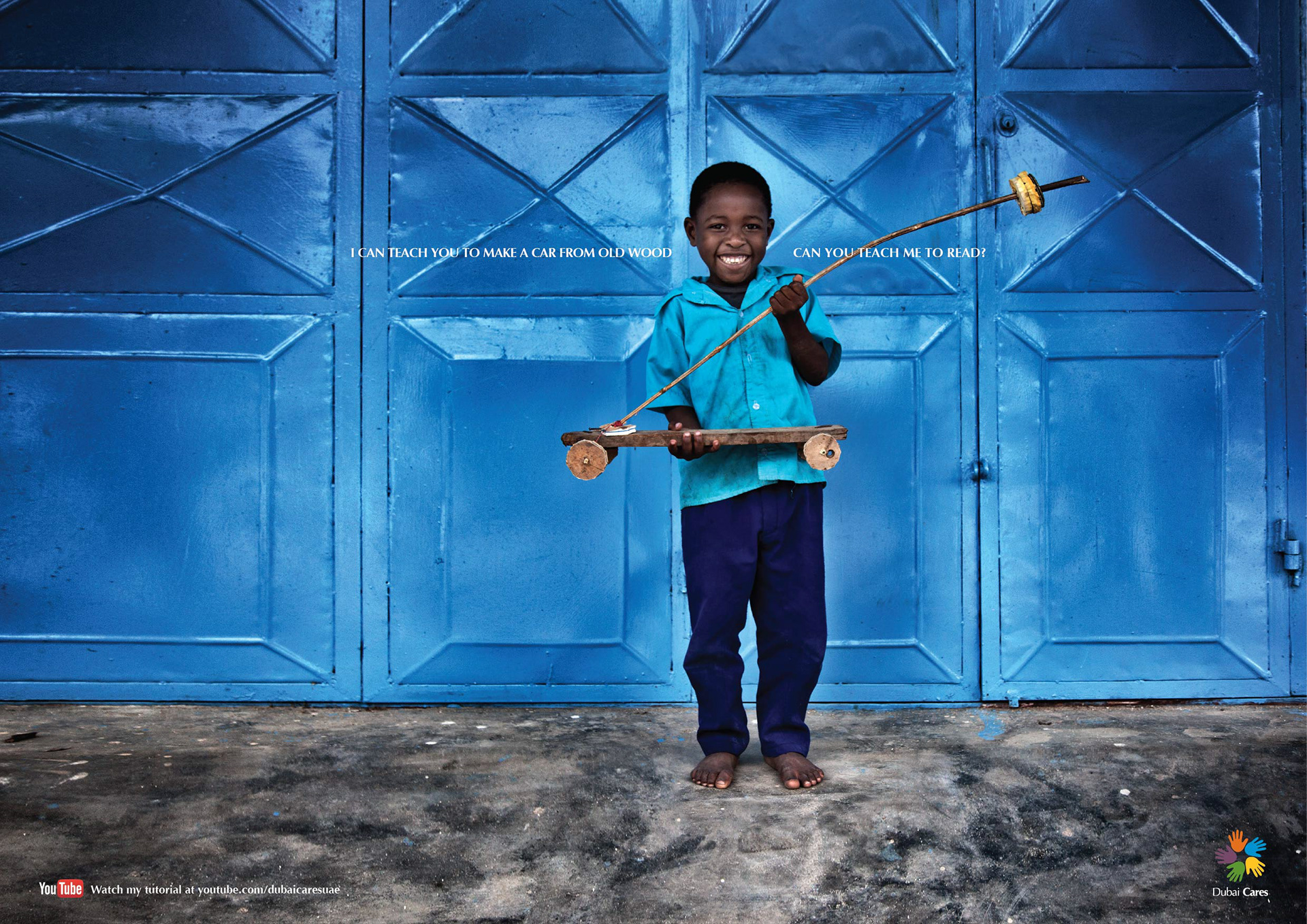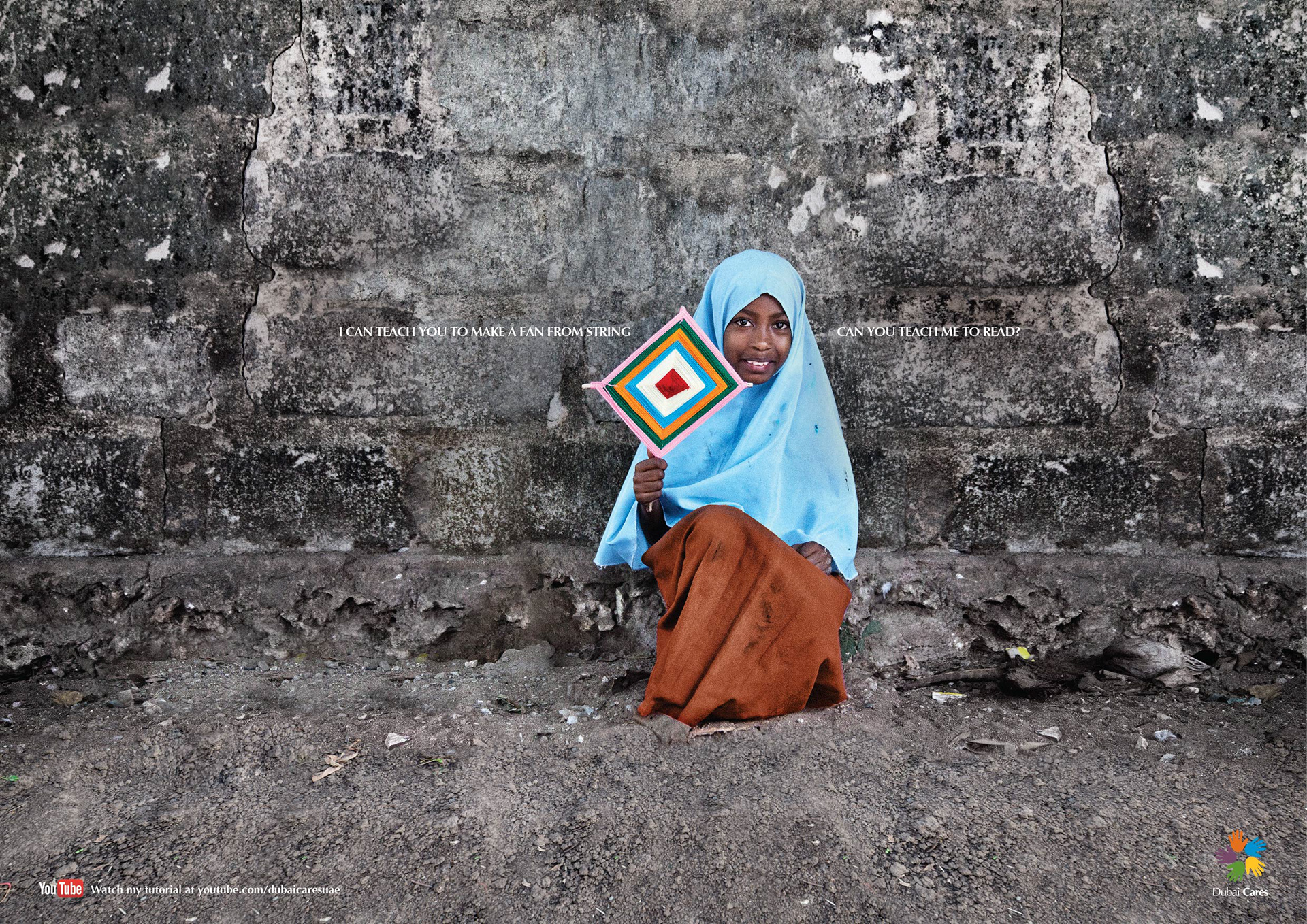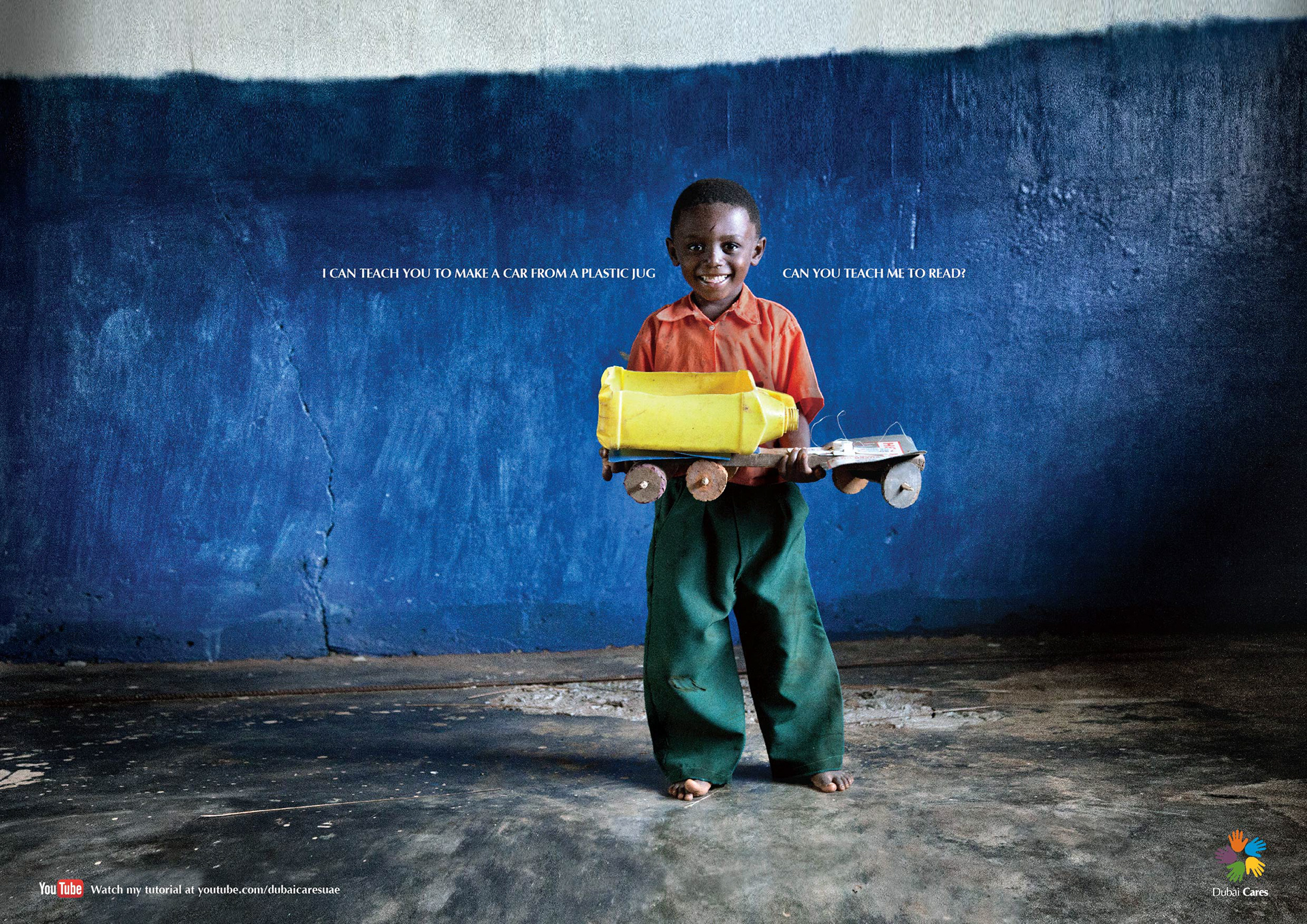 The case study with the campaign in a nutshell.
In a primary school in Dubai, for one day, the teacher was a little kid from Tanzania.
Tutorial: How to make a kite from a plastic bag.
Tutorial: How to make a lantern from a newspaper.
Tutorial: How to make a boat from a flip flop.
Tutorial: How to make an airplane from a plastic bottle.
Tutorial: How to make a car from a plastic jug.
Tutorial: How to make a guitar from a can.
Tutorial: How to make a football from plastic bags.