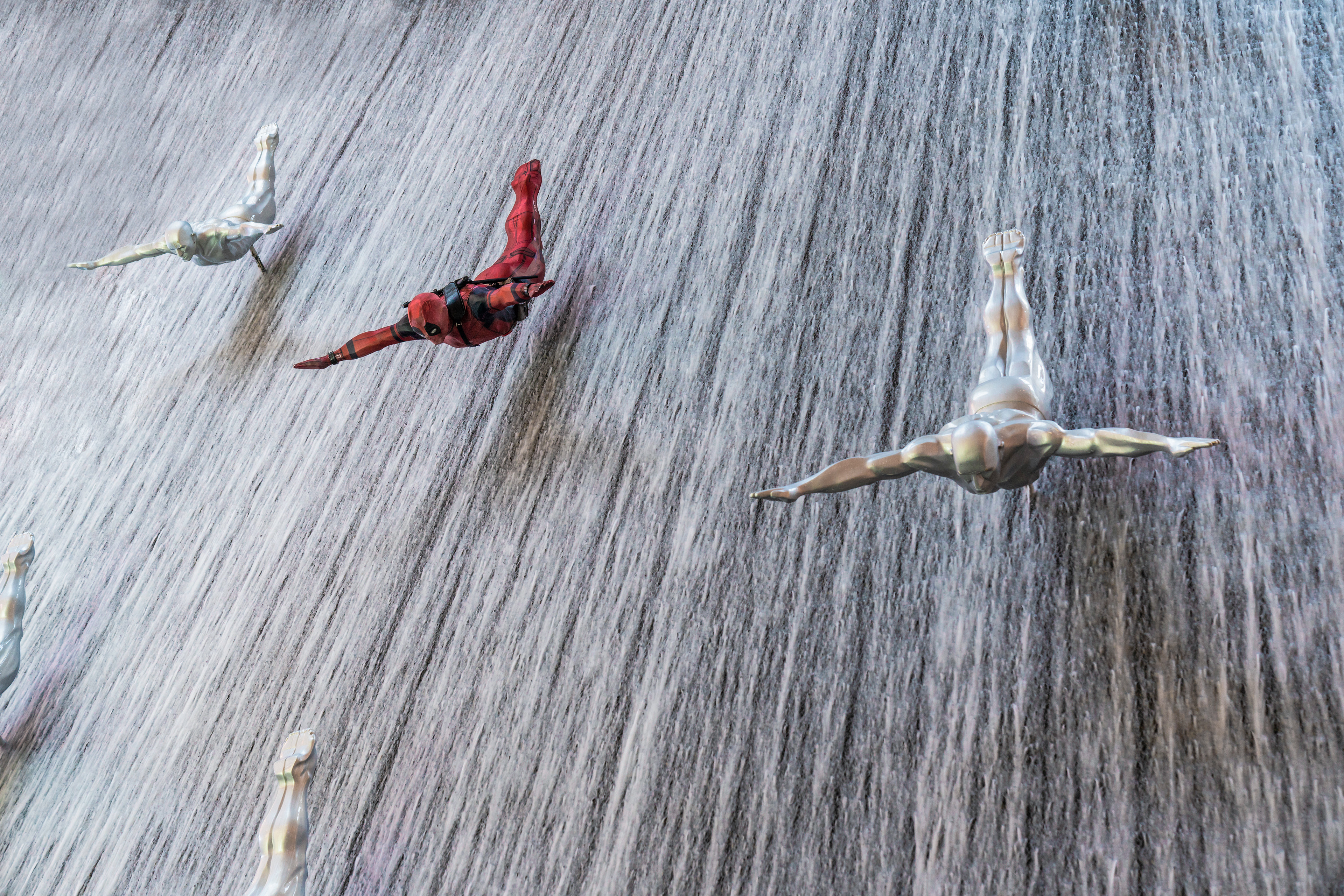 Deadpool has always had a reputation of having the best movie marketing ever seen. While the teams working on Deadpool 2's promotions around the world had access to multiple movie assets and even Ryan Reynolds in some cases, here in the Middle East, we had a marginal budget, and access to a single Deadpool suit. So we decided to do what the mercenary with a mouth does best, break the fourth wall.
We brought on board the biggest mall in the world, The Dubai Mall, and convinced them to let us have a little fun with one of their most coveted art installations, the Dubai Mall Waterfall.
On the 1st of June, over 500,000 visitors walked up to the Dubai Mall waterfall to take a selfie, and found Deadpool diving with the other artistically designed divers. No branding, no call to action, no promotional material, just the biggest art hijack Dubai had ever seen.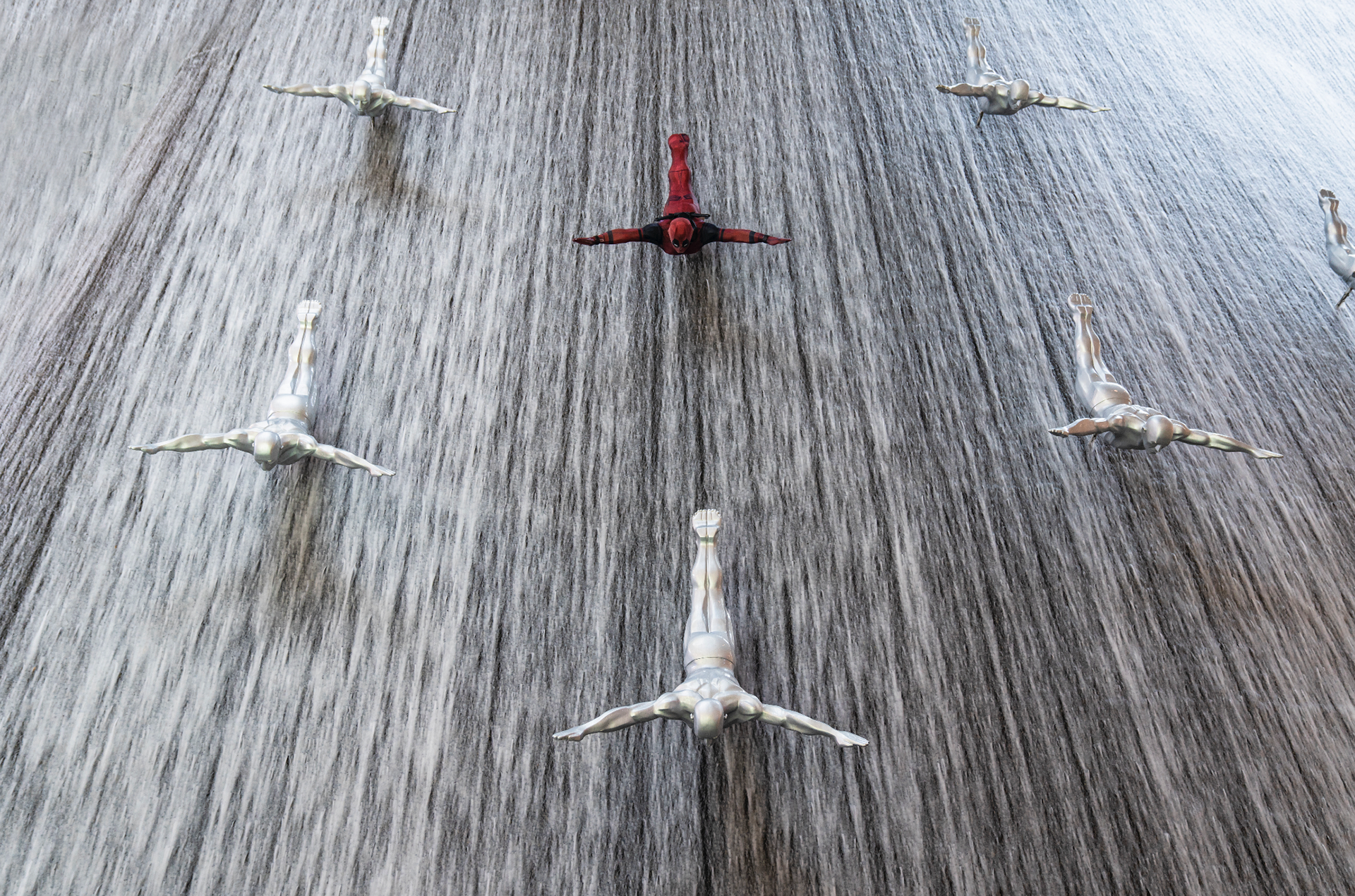 In less than a week, it got over 1.5 million likes on Instagram, was shared by every major digital publication in the UAE, and encouraged more people to come take selfies at the Dubai Mall water fall than ever before.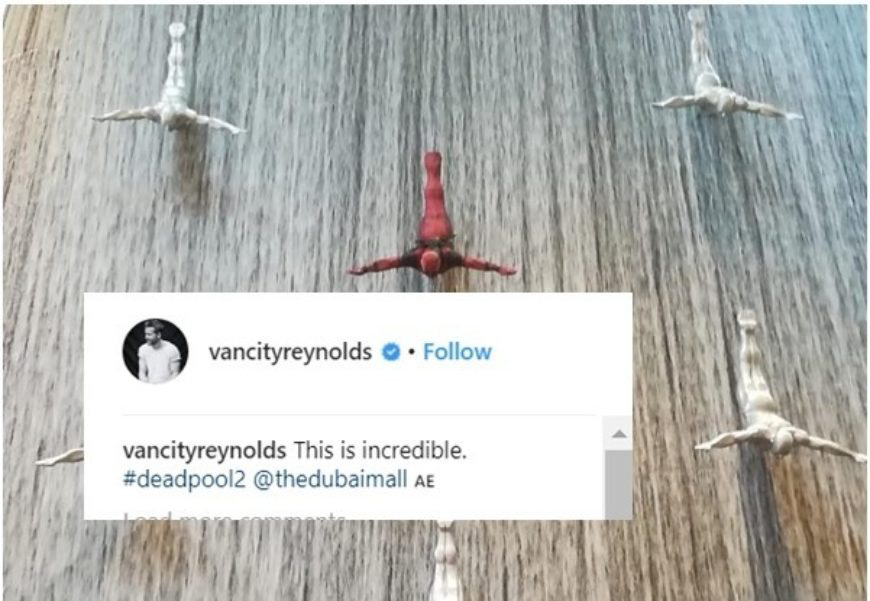 It didn't take long to become to most spoken about stunt of the year. By spending a fraction of what other Deadpool 2 promotional campaigns across the world had spent, we managed to catch every local celebrity's eye, and finally Ryan Reynolds attention as well.